Apr. 2018 edition 1

Quick Links
Interviewing Tips
|
Sample Cover Letters
|
Creating a LinkedIn Profile
|
Apply Now!
|
Upcoming Events


Allandra-Marie
McEachrane '10
Majors: PSYC & COMM
Clinical Mental Health Counselor
-Unitas-




"My advice for students interested in careers within psychology would be to seek to improve self awareness. It's important to research different fields and talk to others that work in a field you are interested in."

Click

here

to read about Allandra's clinical counseling career in New York.

Students-in-Action Michael Syverud
Majors: POLS & HISP
SEAM Externship
-Minneapolis City Hall-"My advice for future students interested in the

SEAM

(Student Exploration through Alum Mentorship) externship is to come in with an open mind. You never know what you might find out or who you might meet!"

Click

here

to read more about Michael's SEAM Externship at Minneapolis City Hall.

Hiring Advice



Tabatha Notsch
Recruitment & Volunteer
Coordinator
-Boys and Girls Club of Central Minnesota-How can CSB/SJU students stand out in the application process at the Boys & Girls Club of Central Minnesota?

"Highlight past experiences where you were able to be creative in a company setting. Also, share examples of how you needed to problem solve and think on your feet. Do research on the organization, initiate a handshake, and show interest and excitement for the position."

Apply Now! - Job/Internship Opportunities for YOU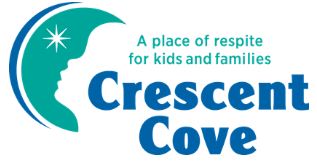 Development Intern
Legal Assistant Intern

XPD - E

X

perience &

P

rofessional

D

evelopment
College of St. Benedict | Saint John's University
CSB: Academic Services Building

|

SJU: Mary Hall 10 & 25