A Love Curse
Yee Mei Zheng
Once upon a time there were a brother and sister who lived in a poor condition house; the older sister named Xiao Qian, she was pretty, diligent, filial piety, amd kind-hearted. Her weak and old mother was not able to go outside and work. She stayed at home to take care of the household and her children. They all depended on Xiao Qian's father's income for daily supply as he was the only one that had a job. He sold newspaper to his village and the town in order to maintain their livelihood. However, the money that her father earned was not enough to feed his household and pay for his son's tuition as he was still going to school. They only eat one small meal per day, sometimes just had steamed breads (Mantou). But her parents rather starved themselves to feed their children, make sure their children stay healthy. Xiao Qian cannot let her father work so hard by himself and bear so much pressure for the family, so she decided to help her father.
One late afternoon, Xiao Qian was walking on the street and selling newspapers to people who lived in the town. Everything she saw in town was so different than where she lived and attracted to her. Suddenly, she stopped walking. She amazed by a big beautiful house as she had never been outside the village before. She stared at the big beautiful house for a while, and she realized that house must be very wealthy and the people who lived in there had a happy life with family, unlike herself, lived in scanty life.
"What are you doing here?" A young man said. He opened his door, and looked up and down at the girl who stood in front of his door. "Are you looking for someone?"
Xiao Qian's face flushed in embarrassment. She looked up and saw a handsome young man who lived in that big house. "I ... I am just selling newspaper," stammered Xiao Qian, and she picked one of the newspaper and hand it to the young man.
"Thank you. Here's a dollar for you, the extra money can count as tips." the young man said and handed the money to Xiao Qian. "Usually, there was an old man selling us newspaper, why are you selling newspapers today?" he wondered.
"Thank you for your kindness. I am helping my father from now on, he needs some rest." She bowed and walked away to other places to sell newspapers.
As their eyes met, the young man and Xiao Qian immediately fell in love at first sight. But Xiao Qian must compress her feelings for him because at that time women had no rights to express their feelings.
"Wait, I haven't asked your name yet." he walked out his door. "I am Lee Jun."
"I am Xiao Qian" she blushed and turned around kept walking.
From then on, Xiao Qian always walked by that big house and sold newspaper to him. They spoke to each other more and more every time they met. They get to know more about each other and Lee Jun was also sympathized with Xiao Qian's family background. Xiao Qian also found out that Lee Jun was a prince from another country. She could not believe that she could be friends with a prince as she was just an ordinary girl who lived in a poor village. She was very shocked and happy at the same time.
In Lee Jun's mind, Xiao Qian was a girl who can eat bitterness, hardworking and filial piety. He knew that his parents would not agree with the marriage between them, but he took risk to propose to her without his parents knowing as he thought Xiao Qian was the perfect girl that could become his wife. Xiao Qian's parents were very happy that their daughter was going to marry a rich man and have a better future, so Xiao Qian and Lee Jun had a wedding secretly without any big ceremony. Instead, they just signed a paper indicating that they were married. Xiao Qian and Lee Jun moved out of the town so that his parents wouldn't know he was married to an ordinary girl.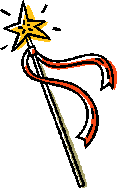 However, happy life did not last for a long time. Lee Jun's parents found out he was married to a poor girl without their permission eventually. They were very angry and asked their servants to find Lee Jun and take him back home somehow. The servants put up search notices everywhere, and searched for days and days. Lee Jun found out his parents were looking for him, he told Xiao Qian that they have to leave and go somewhere further that no one could find them. After a few weeks, the servants found them in a rural area, and Lee Jun had to leave Xiao Qian and go back home with the servants. Xiao Qian was depressed and could not stop crying. She went back home with tears and her parents did not know what to do but only comforted her. When Lee Jun got back home, his parents were very angry, especially his father. Lee Jun was grounded and his father put a spell on him so that he could not remember anything about Xiao Qian.
Xiao Qian was so sad and stressed that the thought of never seeing Lee Jun again. She kept thinking about Lee Jun and missed him a lot after they separated, Xiao Qian determined to go to his house and talk to him. When she arrived at his house, Lee Jun opened the door for her. Xiao Qian was so excited to see him again and almost cried.
"Hi, Lee Jun. How are you? I am so happy to see you again" Xiao Qian said.
"Hi, I am fine." Lee Jun said awkwardly and frowned his eyebrows, tried to think who the girl was that stood in front of him. Xiao Qian looked familiar to Lee Jun but he could not remember a thing that related to her. "...Sorry...do I know you?" Lee Jun looked very confused. Xiao Qian did not respond and stared at Lee Jun for a while, she was shocked that Lee Jun didn't even know who she was. "What happened to you? How could you forget me?" Xiao Qian did not know what to do, she ran away with tears.

Xiao Qian realized Lee Jun totally forgot about her, and she cried and cried everyday and locked herself in her room. She doesn't want to see anyone at all. She went into depression which turned her to an evil person. She put a curse upon Lee Jun so that he could never be with someone whom he loved and no one could love him. Lee Jun's father did not know Xiao Qian put a curse on Lee Jun, but he noticed Lee Jun stopped talking to his friends and stopped caring about people. Every time he tried to talk to Lee Jun, he always looked away, and he thought Lee Jun was just sad and mad at him as he took away his memories. He was sure that Lee Jun would understand what he did was good for his future and he will be fine after a while.

After a few weeks, Lee Jun did not seem to get any better. Lee Jun's father saw him so lonely all the time, so he found a rich, beautiful young woman to be his wife and planned a wedding for them. However, Lee Jun did not feel the love between him and that girl who he was going to marry, and was not the ideal wife he wanted. So Lee Jun resisted the wedding and fought with his father. Lee Jun's father noticed there was something wrong with Lee Jun and knew that someone put a curse on him that he could never loved or cared someone anymore. He was very angry and used his magic power and found out Xiao Qian was the one who put a curse on him. The next day, Lee Jun's father went and looked for Xiao Qian and hoped that she could remove the curse.
"Xiao Qian, I know you put a curse on Lee Jun." Lee Jun's father looked so upset. "Can you remove the curse that you put on Lee Jun?" Lee Jun's father begged Xiao Qian.
"No, I will never remove the curse." Xiao Qian said with no doubt and she looked away. "You removed his memories and he did not even know who I was. Why should I remove the curse?" Xiao Qian asked.
"I am sorry and I know what I did was wrong. I promise you I could do everything to fix that." Lee Jun's father said. "I would never lie to you, please remove the curse, Xiao Qian."
"Well, here's the condition if you want me to remove it." Xiao Qian looked at Lee Jun's father. "If you give back his memories and he will be my husband. Then I will remove my curse on him." Xiao Qian said.
Lee Jun's father kept silent for a while, and then he said" Okay, but you have to promise me you are not going to hurt my son."
"Don't worry, I would never hurt your son and I really do love him." Xiao Qian looked sincerely. "Would you accept if we get married again with your permission?" She asked.
Lee Jun's father smiled and said "Yes, I will let you be his wife." Xiao Qian appreciated what he said and she was so happy.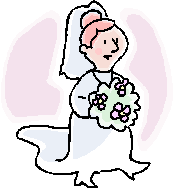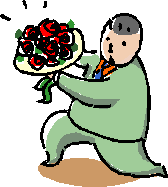 Xiao Qian removed the curse that she out upon Lee Jun and Lee Jun's father get him back his memories as well. Once he got back his memories, he ran to Xiao Qian's house and gave her a big hug. They both missed each other a lot while they separated. After a week, it was their wedding day and this time was not secret anymore. They had a big weeding ceremony and everyone was so happy during their weeding. Lee Jun and Xiao Qian lived happily after.